Feeling overwhelmed with meals, workouts, and how to feel good in your body?
Making healthy habits super simple to save you time.
Stop restricting and start living!
Subscribe for the newsletter
Stay up to date on the latest podcast episodes, plus many tips for healthy meal shortcuts, favorite products, and more! Don't miss out!
Easy Meal & Snack Ideas
Healthy shortcuts to help you feel satisfied and find joy in eating all types of food.
Daily Dietitian Podcast
Educating and inspiring our audience on how to eat and move institutively with simple tips to help you stress less about the food you eat and focus on ways to feel your best in your body and mind.
Mini Workouts
Effective exercises to build stength, balance, and flexibility as we age.

10-15-20-minute workouts are my favorite, join me for the fun!
The Daily Dietitian Podcast
Our goal is to help educate and inspire our audience to stop stressing about diet rules, delete the restrictive mindset, and learn how to feel good in their body with daily self-care habits.
We focus on science-based evidence that promotes living your best life through nourishing your body, movement, and overall mental health.
Our expert guests have variety of professional backgrounds from registered dietitian nutritionists, certified intuitive eating counselors, certified personal trainers, cookbook authors, entrepreneurs, food scientists, group fitness instructors, license therapists, certified chefs, food bloggers, and more!
Subscribe and listen on major platform.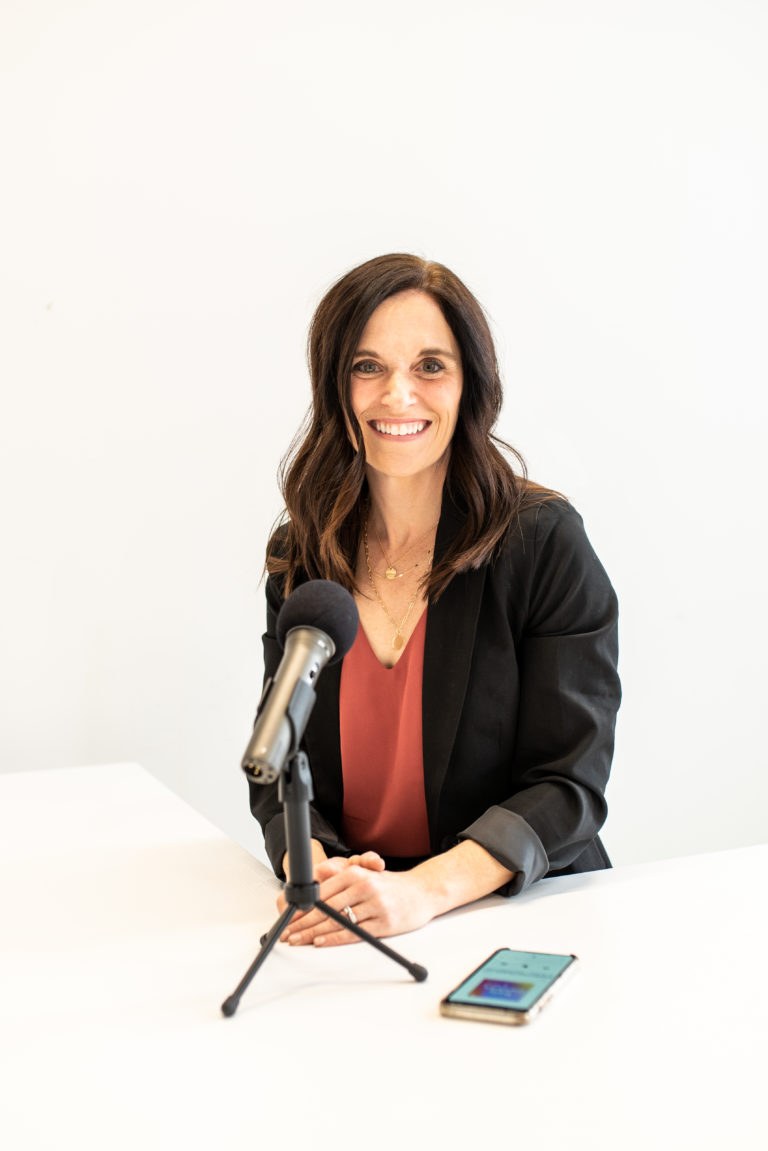 Sharing my favorite easy recipes for healthy, satisfying, and fast meals & snacks!
With this busy time of the season, I want to help you build a base of go-to meal and snack ideas that you can make in a snap!
This 7-day meal plan guide maps out an entire week's worth of breakfasts, snacks, lunches and dinner ideas! 
Fall in love with your food and feel satisfied!
Stop stressing about what to eat, when to eat, how much to eat, and learn how to fuel your body with simple ideas that make healthy eating doable for you!
Hi! I am Stacy, a registered dietitian nutritionist, certified personal trainer, and mom of three children (2 teenagers/1 preteen). 
I have tried every single diet starting as little as 8 years old (I am not proud of that!).  I spent way too much time in my life as child and young adult focusing on cutting out certain foods, eating less, feeling miserably hangry, and over exercising to be a lower number on the scale.  
As a kid, I loved sports and my favorite subject in school was science, so naturally studying dietetics was great fit for me.  Little did I know, my dietetics career would lead me to finding my own path towards intuitive eating, joyful movement, and being the role model for my kids to have a healthy relationship with food, body, and mind.
My mission is to help you delete all those dieting thoughts that set you back in your wellness journey and give you SUPER simple tips to help you fuel your body to feel your best! 
I am so glad you are here!
We love to feature 3 ingredient recipes, 10-minute core workout, or the latest podcast episode!
(c) 2023 DAILY DIETITIAN.     Privacy Policy.   All Rights Reserved.